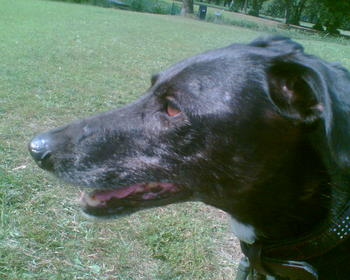 This is actually not Martin writing this itīs his lovely lyric co-writer and back up singer Anna Nordell who sist by the computer. But donīt worry Iīm sitting right next to her telling her what to write. Bacause a couple of weeks ago i somehow managed to break a bone in my hand so for me to write this letter on my own would take a year. Learn from me, donīt break your hand... IT SUX!
But the good news is that all the songs for the album are complete so I donīt have to play the piano for another couple of weeks!
Bandage and "gips" will be cut off on the 11:th of September, how I long for the day.

I hope that you are at your peak at this very moment and that the end of your summer is as bright as it can be.

Me and Anna has been working on a track called "Inside", weīve been writing lyrics the whole evening and it turned out great!
Hopefully she will help me write to you soon again because of my broken hand.

Otherwise everything is ok with me the album is comming along great but will be a bit delayed as you might have guessed.

BREAKING NEWS! I have a new member in my family, the one and only Jeddan has joined me and my other wonderful dog Vanda. Itīs actually a heartbreaking story of this six year old greyhound crossbread from Irland. Iīve adopted him from a rescue center via a swedish organisation called www.hundarutanhem.se.
His name on that page is Jet but that name is a bit to wierd to call out in the woods so I renamed him Jedi, like the warriors in Starwars. Because hi is a fighter who made it through despite all of the terrible things he has been put through. He has been caged for four years and then been a stray dog, now he is about 6 years old and havenīt been indoors before he came to sweden. Heīs now sleeping in my bedroom and he couldnīt be a sweeter family member... Anna think itīs time for me to let a human girl into my dog-family and sheīs probably right as usual.

But if you are thinking about bying a dog check out www.hundarutanhem.se it feels great to help someone.

Take care, Iīll write soon again... Probably with a little help from Anna.

| | | |
| --- | --- | --- |
| Published: | | 2007-08-28 20:16:00 |
| Updated: | | 2007-08-29 23:42:40 |