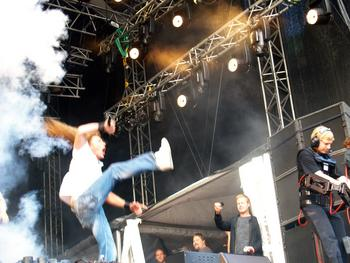 who need dancing lessons?

hey, how are u?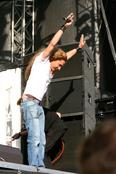 Im great... packing my things for a little tripp down town europe.. but its kinda of a secret where so ill tell u in two days when we have landed and have had the concerto...

and yes offcourse i understand that its hard for u to find any fun e-typegigphotos if u havnt been to a e-type gig but this my first competition is to honor those who have.. thats why the prize is a swedish book.. that i acctually written myself... but be cool.. its just a first competition.. next one anyone on earth can participate in.. when i perform my songs the last years i see all these mobile/cameras in the air and what im trying to do is to get the best shots from these on this site.. thats like the idea of the competition.. but in case we donŽt find any fun photos i have a back up plan.. when i finally go down south of europe.( i know ive allready written where, but it was a secret and i didnt know) i will meet up with my tourmanager niklas and he has a bunch of funny pics from all the tours the last years... and i will copy these.. thats all for now.. stay cool.. and IŽll be back soon..

kisses / E-type

pics from the great city of malmoe like a week ago...

| | | |
| --- | --- | --- |
| Published: | | 2008-08-25 23:37:00 |
| Updated: | | 2008-08-25 23:58:32 |